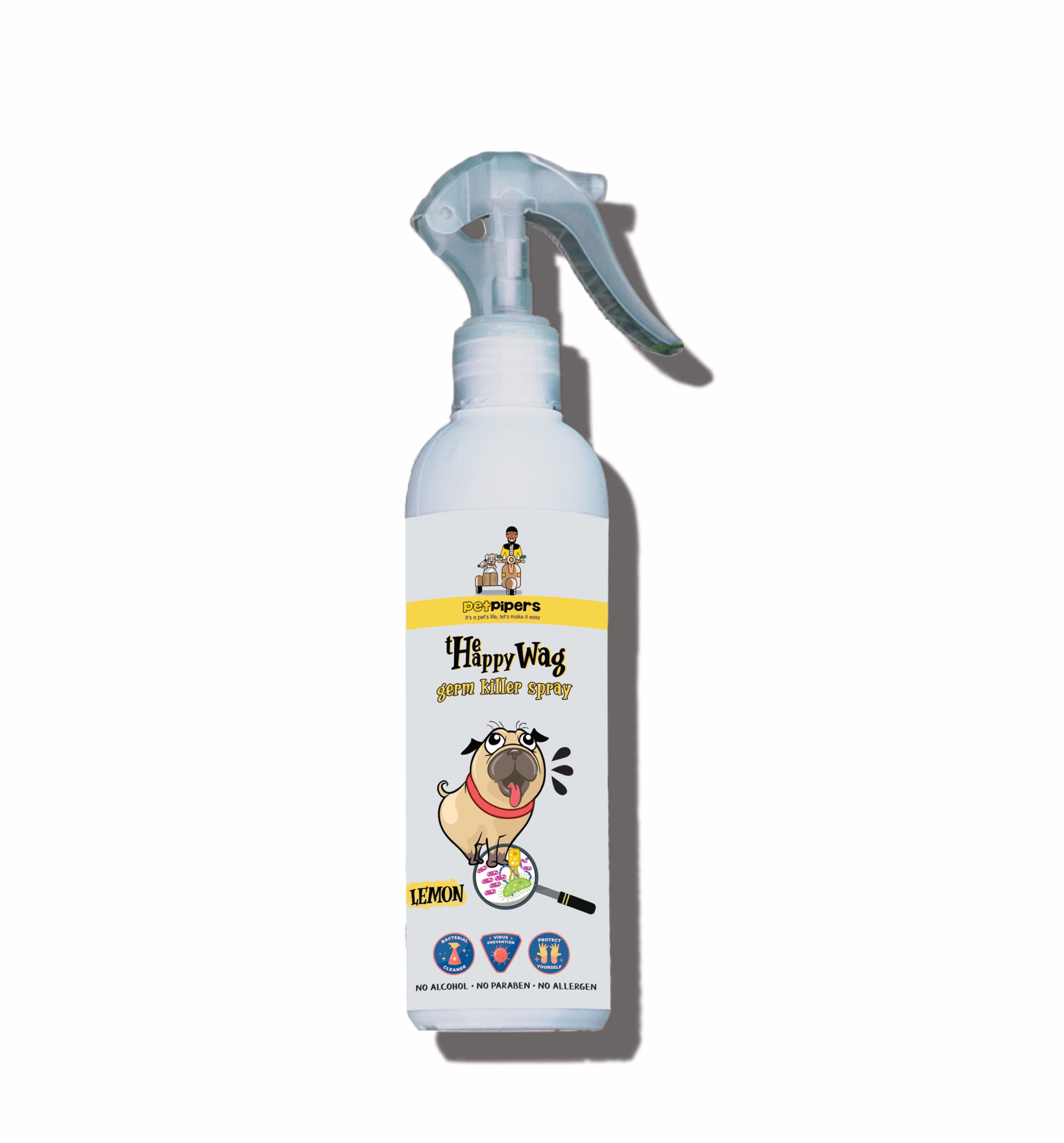 Happy Wag Germ Killer Spray 250ML
₹549.00
Happy Wag Germ Spray is an non- alcohol and Sulphate free, pH neutral pet sanitiser. Simply spritz onto fur/paws and wipe with a clean towel, to get rid of any germs or stench your dog may get back into the house after being a little adventurous on their walk. The coconut oil keeps their skin nourished and the citric acid poses as a disinfectant to keep your furry one away from all germs.
Our Major Ingredients

Why Happy Wag Germ Spray?
It is safe if your pet's lick as it is made of non-toxic ingredients, safe for home and can also be used as a surface disinfectant for where your pet may sit or sleep a lot.
It is also a natural deodorizer or door eliminator with sanitizing power that eliminates bad odor and kills germs. No water rinse required.
It is formulated with natural ingredients and botanical extracts, with zero presence of harsh antimicrobial chemicals such as Benzalkonium Chloride.
Happy Wag helps bring you and your pets close this quarantine.
Suitable for all dog breeds of age 3 months and above.
Keep away from sunlight and store in a cool and dry place.
Directions Of Use
Simply spritz onto fur/paws and wipe with a clean towel, to get rid of any germs or stench your dog may get back into the house
Quantity: 250ML
Pet Pipers © 2023 All Rights Reserved